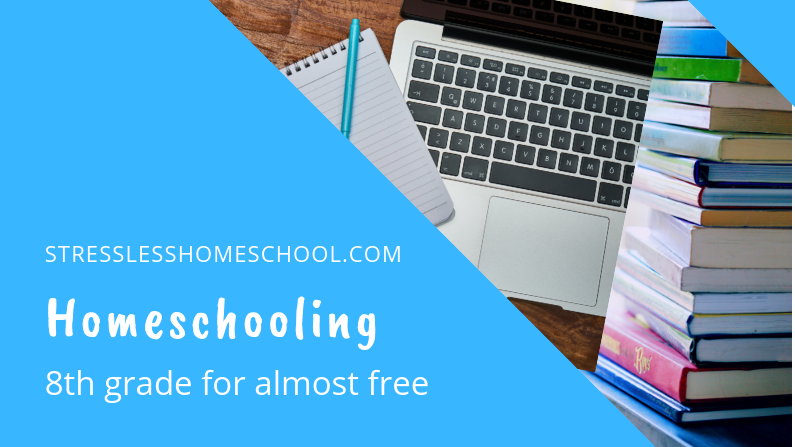 Hard to believe we've reached the last year of middle school! Even though we've incorporated some high school level work last year, this year seems like a huge milestone.
We're also starting the school year in a bit of flux. I've been the primary caregiver for my grandparents for the past three and a half years. Since both of them have now passed away, it's time for me to get back in the the working world. That means restarting my small business consultancy – now in a city I've been living in for almost four years but where I don't have many business contacts. We also need to find an affordable, safe place to live and move in the next few weeks. Anybody surprised that I'm a little behind on planning for the school year?
I've been researching open-source and online curriculum for a while. Not being tied to one curriculum works well for us and having everything online is especially helpful this year since I have no desire to move a year's worth of books almost as soon as we get them. Fortunately, I have a student who is very much a self-starter when it comes to getting his school work done. Our homeschool planner does double-duty, outlining the "plan" for each week and recording anything extra that gets done.
My 8th plan isn't fancy, but it should get us started and on track through the move at least. We can always add to or adjust as we go. Here's the resources I've pulled together for our year so far… (more…)